Secure Box

A tiny GPS device to protect your property all over the world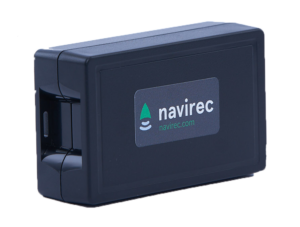 Protect your property
None of us wish to return to the summer house after a long winter and discover that tools worth thousands of euros or an expensive vehicle has gone missing.
What would be an easy way to keep an eye on your property?
Navirec Secure box is a small, but efficient GPS device for tracking the location of any property
Navirec Secure box

This small battery-powered surveillance device sends regular GPS signals to a Navirec solution, helping to see the exact position of the device on a real-time map.
The device can be installed to road, water and air vehicles, tools, trailers and elsewhere, and the location of the device can be viewed, for example, on your phone.
Secure box runs on batteries for up to 3 years without any need for maintenance
How does the Secure Box function?
During the initial setting, we insert a SIM card into the box
We set the GPS interval according to your wish (from 1 hour to up to 10 days)
You receive from us your username and password
You can log in to your Navirec solution and track your device on a computer or a mobile app
The Secure Box becomes active only for the moment of transmitting the GPS signal and "hibernates" the rest of the time
Our customers have installed the surveillance device in the following places
passenger cars

motorbikes and mopeds
heavy-duty vehicles
forestry and agricultural machinery
watercrafts (water scooters, speed boats, etc.)
aircrafts (incl. drones)
large tools (e.g. on construction sites)
The small Secure Box is waterproof, shockproof and dust-proof, whereby it can be used virtually anywhere
Simple and reliable
battery-powered, maintenance-free for up to 3 years
cordless mounting is manageable for everyone
sensitive and accurate GPS receiver
IP67 moisture, shock, and dust-proof
small size (85x52x27mm)
convenient online management system
iOS and Android mobile app
affordable solution to protect valuable property