GPS tracking

With GPS tracking you have an accurate overview of the locations and movements of the vehicles of your company and can keep track of the vital indicators of the vehicles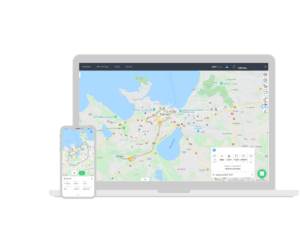 All the required information
visible in real-time
Use the solution in a web browser or mobile app and view everything related to your fleet and employees in real-time.
Overview of the fleet and movement of employees ensures a smooth organization of work
Vital parameters on a map next to the vehicle
vehicle location and traveling route
status of the tracking device
travel speed and fuel level in the tank
supply voltage of the battery, RPM of the engine
total driving distance
start time and finish time of trips
driver's driving style
refueling
the temperature in the cargo compartment
capacity, charging and power consumption of batteries of electric vehicles
Make your work easier with various map layers
Visualize on the map the exact information essential for the work organization of your company

With the Navirec solution, you can choose even between 12 different types of map
Google Road, Google Traffic and Google Satellite
Regio Baltic
Openstreetmap
Yandex and Yandex Traffic
Yana Seta
Aerial photos of the Land Board
Fields
Cadastral map
Forest map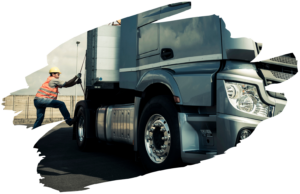 Simplify your work organization
The professional GPS logistics solution of Navirec gives you an overview of the whole fleet and mobile workforce of your company.
You will significantly improve your own and employees' efficiency and reduce  expenditure
Unsure if GPS tracking would benefit your business?
GPS tracking enables you to:
plan the work more efficiently
check the location and movement of vehicles
establish the most optimum transportation route
teach the drivers more economic driving
gather vital information to reduce fuel consumption
get timely information about arising technical problems
Contact us for more information and we guarantee you will get the best offer according to the needs and goals of your company