NEW | E-scooter GPS device

Designed specifically for E-scooters, the GPS device is suitable for your personal scooter as well as rentals
GPS device for electric scooters that works worldwide!
The TST100 is a professional waterproof GPS device designed specifically for tracking electric scooters.
The tracking device is also ideal for use on scooter sharing platforms, as it makes the management of rental scooters especially easy and convenient!
Get yours for only €75
VAT is added to the price in accordance with the law

TST100 – reliable and dependable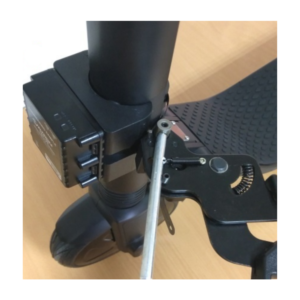 IP65 waterproof and dustproof, ideal for outdoor use
Wide supply voltage range for integration (8-50 V)
Li-ion battery that also allows you to detect the removal of the device from the mains
Currently suitable for Segway ES2 and ES4, Xiaomi Mi365, Segway MAX and FatRider Kick electric scooters
The device can only be removed from the scooter with a special key (anti-theft system)
What kind of data can I see?
You can view all the technical data related to the scooter in the Navirec solution both on your computer and the Navirec mobile app (iOS / Android)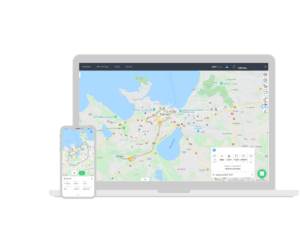 scooter location in real-time
current and average speed
total mileage
scooter and battery temperature
predicted remaining range
battery percentage
current operation mode
error codes
riding time
In addition, the GPS device allows you to remotely turn the scooter motor, lights, and siren on and off, set speed limits according to the operating mode, and lock and unlock the scooter
Price
The TST100 GPS tracker costs €75
A service fee of €9 per month is added for Navirec software usage
VAT will be added to the prices as provided by law

Navirec software can be used both on your computer and on mobile devices via Navirec's mobile app (iOS / Android)
How to buy?
Fill in the Order now! application and our customer support will contact you shortly
We will ship the GPS tracker to you
Free video training of Navirec software is included in the price